Hello, hello! I'm going to do my best to use my free time to my advantage and show my blog here a little bit of love since it is so neglected. #PLEASEFORGIVEME
Today, I thought I'd share a few different products I have been absolutely starry eyed over so far this Summer. A few of these items are actually long time favorites, and things I use year round, but I felt them worthy enough to mention as part of my Summer "lineup". Some of the things I mention are also just things I really love for the Summer time that aren't beauty related. Interested? Good, let's take a tumble shall we?
1. Iced Coffee



Need I say more? I love iced anything in the Summer, but I love a good iced coffee! Same goes for iced teas and smoothies, and all of the iced or cold drinks!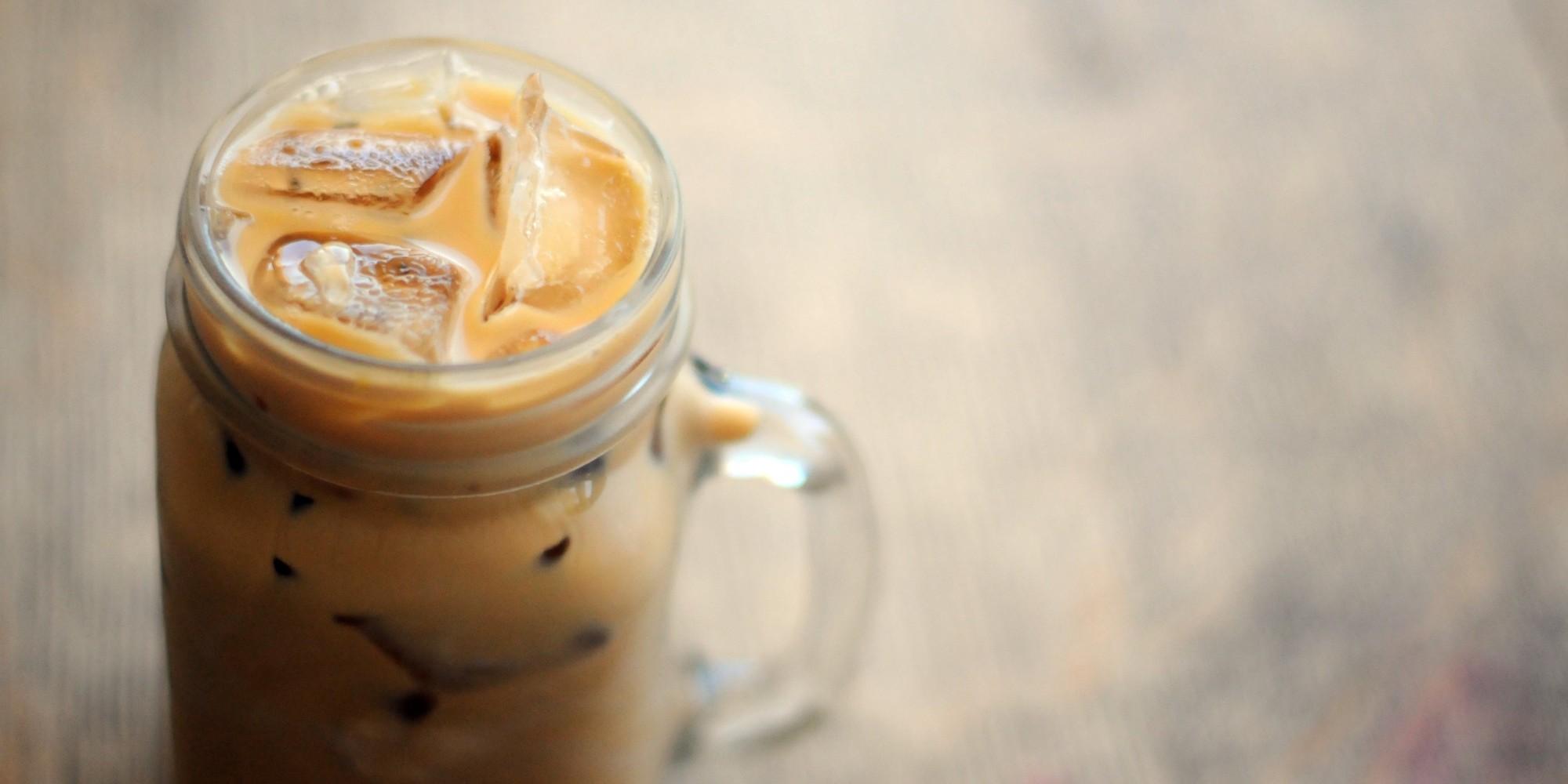 I discovered this super easy and
delicious recipe
to make your own iced coffee from home! It's not only simple, but also saves you a few bucks, and it's totally customizable; you can use whatever coffee you like and add whatever flavors, milks or creams you prefer. One more bonus; this iced coffee won't get watered down since the ice cubes themselves are coffee. Pin it, you'll thank me. I personally love this particular recipe with any strong and dark French roast, and just add vanilla almond milk (I really like Silk). The vanilla almond milk has enough nuttiness and sweetness that I rarely ever add any additional sugar or flavorings. Aside from this being completely refreshing for the Summer time and money saving, it seems so much healthier than buying the hyped up, sugar-roided out iced coffees you can buy from Starbucks or any other coffee shop.
2. Anti-puff and Cooling Eye Gel/Gel Rollers






I've been using the Garnier Skin Renew Anti-Puff Eye Roller since my early 20s (roughly seven years now). I'll be the first to admit, it's really not the best anti-puff or dark circle miracle eye gel out there. I've used it this long because I've never really searched for a better alternative, and this stuff is cheap and it feels good! It's convenient in size and easy to get a hold of, and doesn't cost an arm and a leg. It definitely is refreshing and provides an instant cooling sensation for puffy or irritated eye areas. It doesn't do much to reduce or prevent dark circles and it does alright with de-puffing, but it's by no means a HG product. I have had my eye on Benefit's Puff Off! and some other items, but haven't gotten around to justifying their hefty price tags. Do you use anti-puff eye gels or creams? Any recommendations? Help a girl out and leave me suggestions!
3. Innisfree Green Tea Seed Serum






I've been using this little gem for over three months now and am completely in love! Innisfree is a fairly popular Korean cosmetics brand, and I have a number of their products, and they never disappoint. Their products are fairly affordable makeup wise, though their skincare can get on up there (in my opinion). I really love the Innisfree Green Tea Seed Serum as a light moisturizer for night time. I change up my skincare routine depending on the season, and as most people probably do, I go heavier in the colder months, and lighter in the warmer months. If you've been following me for a while, you might know I claimed jojoba oil as my HG moisturizer and use it year round. This Summer has been a bit different as my skin seems to have gotten increasingly more oily this year. So I have been skipping jojoba oil in the morning and night, and only use it for the body. I've been sticking to light formulas like this serum, and have been using it in conjunction with essences. This stuff is great, it feels nice, lightweight, non greasy or oily and has a pleasant and light scent. It is a bit sticky upon application, but once it dries down it's completely fine. I have noticed my skin is a bit more resilient in texture, and my overall complexion has improved significantly. I'd highly recommend this serum for those looking for something light, yet effectively moisturizing, without being too heavy or greasy. This is my current HG Summer serum.
4. Holika Holika Soda Pore Cleansing BB Deep Cleansing Oil






I purchase my deep cleansing oil here. I've used a few different products for the oil cleansing method just to remove my makeup, and have been for some time now. This product is my favorite because it is very effective. I can remove every trace of stubborn, waterproof makeup with ease. I really enjoy the texture because it has a nice "slip" to it, and the formula is easy to massage into the skin; no need for much tugging, pulling or rough effort at all. One pump is all I need to remove all eye and face makeup. The scent is amaze, and honestly that was one of the reasons I kept repurchasing this! Seriously, once you smell this, you'll see what I mean. I know this item is not exactly the cheapest cleansing oil out there, but it is definitely not the most expensive either. It's effective, smells nice, removes all of my makeup and it's easy for me to get my hands on. If you're looking for a decent cleansing oil, definitely give this one a shot. It also comes in a couple other versions as well; I believe a normal version and a light oil version. Not sure what their major differences are, but I'm happy with this deep cleansing version.
5. Minimal Makeup






I usually sport minimal makeup all year, but I especially embrace it during the Summer. Keeping things minimal not only saves my face from literally melting off in the sweltering heat, but it helps me keep the overall appearance of looking fresh and awake, and at the very least a little put together without major effort. Also, like I mentioned earlier in this post, I am a total oil factory this Summer, so the less product on my face, the better. Minimal makeup has also been doing wonders for my skin; giving it time to breathe has done a lot of good! My Summer makeup routine this year includes; gel pencil liner, lip tint/gloss, brow pencil, mascara, light wash of eye or cream shadow, BB cream or concealer (one or the other), oil/sebum blotting powder, and primer (both face and eyes). I usually start off with primer to help me from sweating/melting off my base makeup and to cut my grease down. If I'm feeling particularly lazy, I just dot concealer under my eyes, around the nose and mouth and blend out. Otherwise, I apply a light layer of BB cream or again if I'm lazy, I dot it under the eyes. Top whatever face base I used off with sebum controlling powder, lightly fill in my brows, use my finger to swipe on a light wash of a neutral shadow, line my upper water line and use a small detail brush to wing out the ends slightly. Curl the lashes, apply some mascara, throw on some lip tint and/or gloss and I'm ready to go! A majority of all the products I use are water resistant or waterproof no matter the season, because I'm still oily even in the colder seasons, just not as bad. Often times in the Summer, I ain't got no time for any of that, and I skip everything except lip balm, moisturizer and sunscreen. #BecuzLazy
6. Effortless beachy hair






I've been rocking a shorter hair style since last year. My bob started as a typical bob above the shoulders, and has evolved into a lob aka the long bob. I've loved this hairstyle because it's the perfect length for someone like me, who likes both long and short hair and can't make a decision between the two. So depending on how I feel when I go in for a hair appointment, I'll either go with a shorter bob, or clean it up and keep it a long bob. I quite like my bob hair curled or with loose, effortless waves. I rarely ever have a pin straight bob style going on these days because I have really been enjoying that more "lived in" look that is so trendy at the moment. Typically, I'll either have air or blow-dried hair, or loose curls using a curling wand. Because again, I am lazy, and I like my beauty sleep, sometimes I ain't got time to do my hurr. So, I recently discovered this amazing product called

sea salt spray

.
SERIOUSLY WHERE HAVE YOU BEEN ALL MY HAIR LIFE?! The very first and only salt spray I've ever used is the Not Your Mother's Beach Babe Texturizing Sea Salt Spray. (Say that 10 times fast!) I haven't bothered trying out anything else because I love this one so much. It's perfect for adding extra texture to lightly waved or curled hair. It leaves my hair with a light "gritty" texture, but it's nothing overwhelming or nasty (trust me, this is coming from someone who doesn't use any hair products except heat protectant. I

hate

the feeling of products in my hair). My hair is still fairly touchable and soft, but definitely has an effortless, loose, beach grit look to it. Usually hair products leave my hair greasy and almost as if I skipped a wash that day. This stuff not only does not leave my hair greasy, it gives my loose waves and curls some hold! Another bonus; this stuff smells UH-MAAAAAAZING! It has a lovely coconut scent to it; it's not heavy, too artificial, sickeningly sweet, or overwhelming whatsoever. Another thing I enjoy about the scent; it lasts all day. It does fade a bit, but you're left with a really light, sweet exotic kind of scent by the end of the day. If you don't like coconut scents, forget about this one. OH AND HOW COULD I FORGET, this stuff is only $4-8 dollars (USD)!!! You can find it at Walmart or Target.
Can you see why I haven't really made an effort to try and find another sea salt spray? This stuff works, smells great, is cheap as heeeell, easy to find, AND you can use it with styled hair, non styled hair, dry or wet hair! I personally love using it with lightly curled hair, or on blow-dried hair. Style or don't style your hair, give it a light (or generous) mist, and *scrunch scrunch scrunch* and voila! Holy Magical Unicorn, you've got effortless, beachy or texturized hair that a mermaid would be totes jellz of! I still have my very first bottle and have used it pretty much every day for almost two months, and I still have half a bottle. Another noteworthy bonus point about this product; the spray nozzle is amaze. It has the best spray nozzle ever; it provides a nice even, and fine mist of product. I highly recommend this to those of you looking for a cheaper alternative to the much raved about hair sea salt sprays like Bumble and Bumble, or if you don't want to DIY a homemade spray.
7. The Body Shop Body Mists






The Body Shop body mists are my all time favorite scented body products. I actually prefer these mists over perfume. They last all day, their light weight and refreshing, and are not overwhelming at all. They're also sensitive nose approved! They offer a variety of pleasant scents including my favorites pictured above; Vineyard Peach and Coconut. I also really enjoy Satsuma, Grapefruit, and some of their holiday limited edition scents. One of my favorite things about The Body Shop body mists is their spray nozzles; they give a nice even, and fine mist. I only need two pumps for a light noticeable scent, that lasts all day. I have never personally had an issue with these ruining or staining my clothes either. I have also heard that many people like to mix The Body shop scents together to create their own scents. I personally have never done this, but I do like to layer their products of the same scent for an even longer lasting scent. If I'm not feeling lazy, I like to layer their body butters or lotions with the corresponding body mist. These mists usually range around $12 USD, but I always stock up when they're on sale. One bottle, if I use it everyday lasts me over three months; so I'd say I get my moneys worth. Highly recommend for low maintenance scent lovers who don't want to spend a fortune on perfume, or dislike heavy scents.
8. Rohto Eye Drops






I have been using Rohto Eye drops in the morning and before bedtime on days I wear my contacts for a few years now. I really love these eye drops because once applied, there is this intensely, refreshing, and cool sensation that feels so good when your eyes are slightly irritated, puffy or itchy. I like to use this before I put my contacts in during the morning, to reduce redness and refresh the eyes before a long day. Then before bed, after removing my contacts, I apply a drop or two to each eye for another refresh. I usually wake up with less irritated eyes the next morning. I highly recommend this to anyone looking for instant relief from wearing contacts before or after a long day.
9. Oil Blotting Sheets






I have been using Clean and Clear Oil Absorbing Sheets for a long time, and I seem to go through them very quickly during the Summer; Fall and Winter months? Not so much. Once upon a time ago, I did try out the Paladio Rice Paper blotting sheets and I liked those, but I didn't enjoy the powder on the other side of the blot tissue getting everywhere, and it didn't seem to help with my shiny oil slick of a face. The Clean and Clear sheets do the job and soak up any excess sebum, and they come in a nifty, compact, travel size, convenient packaging. I carry a pack in all my purses and use when necessary. Do you guys have a favorite blotting product? Please leave me some suggestions in the comments below, I'm always looking for something new to try!
10. Facial Mists






I was first intrigued by facial mists after a few of the K-dramas I watched showed their radiant actresses using these. I first noticed it in Boys Over Flowers! (Any Lee Min Ho lovers out there? My bias was actually Kim Hyun-Joong *swoon*). I use the facial mists by Holika Holika and Mizon. I only really used Mizon during colder seasons because it's heavy on the hydration. Holika Holika's Aqua Splash is my go-to in the warmer months because it's more of a cooling mist. This is so nice as a pick me up when it's super hot outside and I feel yucky. The Aqua Splash doesn't budge my makeup nor make me extra greasy. The mist is so fine, you can hardly feel it, yet there's a wonderful cooling sensation once it makes contact with your skin. I'd recommend the Aqua Splash if you want something to cool you down and refresh your makeup.
11. Rain Sounds App






I recently downloaded the
Rain Sounds app
for Android and have been seriously loving it. It's super easy to use, I like pretty much all of the features, it doesn't ask for permission from any other features of your phone, AND it's free! You can even adjust the sound of the thunder! I really like using this app when drawing or doodling and I don't feel like listening to music. I also really love this during a long bath. I found a similar app for Apple that is also free,
here
. If you are a lover of rain or storm sounds, you will love these apps. The app for Android also has a timer feature, so you can use it to help you fall asleep and it can be set to turn off automatically. I can see myself using this all year long, but this is definitely a current Summer favorite.
And there you have it, 11 Summer things I've totally been diggin' so far this year! Have you tried any of these products? Do you have Summer favorites I should know about? If so, leave me your suggestions in the comments below! I hope you enjoyed this post and if you decide to try any of these products, let me know what you thought of them! As always, thank you again for visiting, and I hope to see you on my next post! Until next time! (^.~ )v